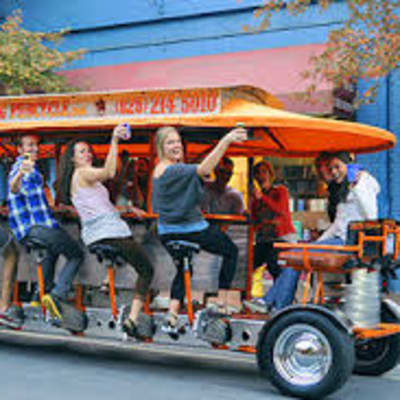 Club and Brew Atmosphere
Asheville has always been famous for its amazing scenery, mountain music and world renowned attractions such as Biltmore and the Blue Ridge Parkway. It has recently become the craft-brewing center of the Southeast. Asheville's brewing scene has generated so much excitement that it was recently named the east coast winner of the Examiner's "Beer City, USA"
On any given day, about 50 local beers can be enjoyed in Asheville, served on draft and in bottles. Tourists regularly travel here to sample and savor Asheville's beer flavors, ranging from creamy, mild golden ales to robust Belgian-style brews.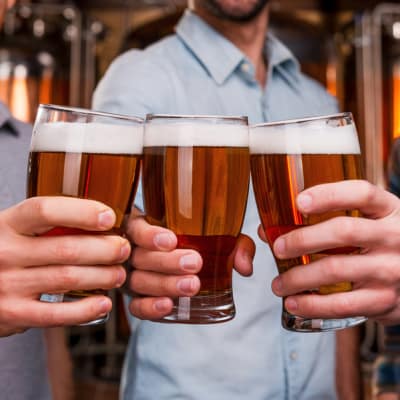 Night Life
Barley Tap Room – At Barley's one can sample over 40 beers on tap. After dinner and a beer, stay and listen to the bluegrass, country, jazz, and Americana music performed most nights. 42 Biltmore Ave. Asheville, NC 28801-3625
Jack of the Wood – A cozy, Celtic style pub located in downtown Asheville, North Carolina. Handcrafted English style ales are brewed at our nearby brewing facility and served fresh daily. 95 patton Ave. Asheville NC 28801
Pack Tavern–Pack's Tavern is a fresh, local take on classic tavern cuisine in the heart of Pack Square Park. Located in the beautifully renovated Hayes & Hopson building, Pack's offers outstanding service and a large eclectic menu with everything from signature salads to burgers, wonderful appetizers, fresh cut steaks, and seafood all in a friendly, hospitable atmosphere. Offers full bar with over 30 beers on tap! 20 South Spruce Street
Asheville, NC 28801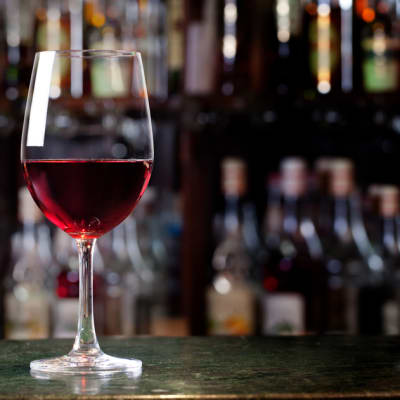 Wine Bars
Sante's' Wine Bar – A European-style wine bar featuring wines by the glass and by the bottle with flights and light fare including cheese boards, dips, salads and sweets.. One Page Ave. Asheville NC 28801
Battery Park Book Exchange–Our store offers you the marriage of two of earth's finest pleasures, books and wine, side by side. Peruse thousands of books in dozens of categories while sipping a fine wine, sparkling wine, or Champagne. 1 Page Avenue #101, Asheville, NC 28801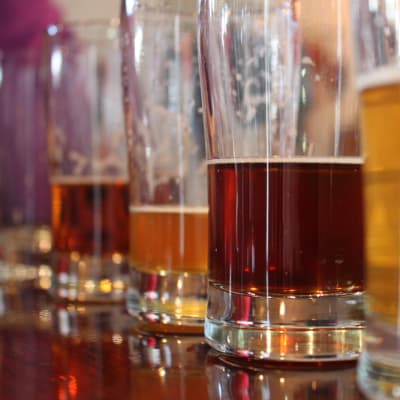 Asheville's Craft Brew Scene
Asheville Brews Cruise—For a behind-the-scenes tour of what's happening in Beer City USA, The Brews Cruise is your all-access pass and comes with your very own designated driver!
Bruisin' Ales—Looking for some expert guidance or micro-brew souvenirs? Check out this specialty shop on Broadway, which was named the number three beer retailer worldwide! Plan to visit during one of their popular tasting events.
Weekly Beer Tasting—Aside from the tasting rooms at each brewery, you can also visit Hops & Vines every Friday from 5-7 PM. Each week they feature a different brewery or style of beer, or even homebrew!
Beer Flights—Is there any reason to simply settle for one when you can have all the beers? Many breweries, such as Lexington Avenue Brewery (LAB for short) and French Broad Brewing Company, offer beer flights so you can pinpoint your favorite.
Farm-to-Glass—The secrets behind Asheville's tasty brew can be found in the fresh mountain water plus locally sourced ingredients such as North Carolina malts and fresh hops from mountain-based farms. Schedule a hops tour with Hop N Blueberry or Echoview farms to learn more about the beer making process.
Mountain Boogie—Pisgah Brewing Company in Black Mountain jams all summer long with their outdoor concert series. Grab a Frisbee and enjoy a pint of their popular Pisgah Pale Ale under the open sky. Just be sure to leave Fido at home.
Picnic by the River—The Bywater is a local's favorite with grills for cooking out, outdoor games and plenty of local beer on tap. You'll have to purchase a membership at the door, but it's worth it. Get there early to avoid the waiting list.
Go Nano—And you thought micro-brews were all the rage. Check out the nano-brews served up at Thirsty Monk. Brewing smaller batches allows more flexibility to create unique concoctions like Coconut Porter, Cherry Chocolate Stout and their Scotland TrainWreck IPA. This menu changes constantly so you never know what they'll come up with next.
Mountains to Sea—Bringing the ocean a little closer to the mountains, Oyster House Brewing Company creates quality craft beer in various styles, including their award winning "Moonstone Stout", which is a special brew where oysters (shell and all) are included as an ingredient. You won't get the actual taste of oysters from the beer, but it does provide hints of sea salt, calcium and other minerals that become part of the overall flavor. Oyster House Brewing Company (which also offers a full food menu) recently relocated to 625 Haywood Rd in West Asheville and upgraded to a 5 bbl brewhouse, 12 taps and 2 cask beer engines. Their beers are also available exclusively downtown at The Lobster Trap, which is where the brewery was originally founded.
Feel the Burn—Visit Asheville Brewing Company in downtown Asheville for their unique Fire Escape Ale. Brewed with smoked jalapenos, this brew has offers a bit of a bite and a particularly piquant finish. Can't stand the heat? Check out their Rocket Girl Lager, a local favorite.
Movie Night—Sip on an Iron Rail IPA while watching a flick at Wedge Brewery in the River Arts District. Enjoy their outdoor theater experience right by the train tracks. Or, go indoors and catch a movie at the Asheville Pizza and Brewing in north Asheville. Try their Rocket Girl Ale!
Filtered Flavor—Shake it up a bit. French Broad Brewing creates unique batches of brew using a Randall filter. This gives them the ability to add roasted almonds to their brown ale or lavender to their porter.
Get Dirty—If you love a good dive bar, you should check out Dirty Jacks. Serving up Green Man brews like the super hoppy IPA and signature ESB, this downtown Asheville brewery produces some of Asheville's most iconic ales.
Keeping it Classy—If dive bars aren't your scene, take it up a notch, or at least up a mountain. The Grove Park Inn serves up their very own brew, The Great Gatsby Abbey. Created by Highland Brewing, you can enjoy a pint while taking in the sunset view from the Great Hall Bar.
Biltmore Beer—Biltmore is well-known for their wines, but they also serve up their own signature beers. While visiting the estate, head over to Cedric's Tavern in Antler Hill Village for the Cedric's Brown Ale with hints of toasted caramel or their Pale Ale.