January 20, 2016
The Biltmore Estate Presents - Dressing Downton: Changing Fashion for Changing Times.
Posted by: Robert Gilmore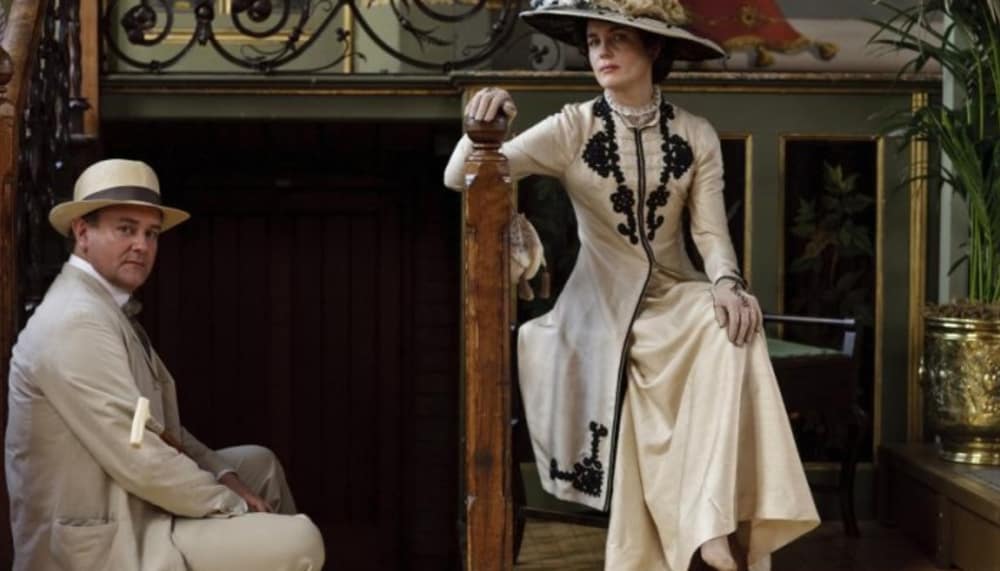 February 5 through May 25, 2015, the Biltmore House will feature an exhibit of clothing from the PBS series Downton Abbey. These costumes were worn by the cast.

Currently the House is displaying a gown worn by the Dowager Countess of Grantham (Maggie Smith) on the second floor as a preview for the exhibit, "Dressing Downton: Changing Fashion for Changing Times."
More than forty costumes exhibited in groupings inspired by the show and real life at Biltmore includes military and servant uniforms along with clothes worn by the aristocracy.
The clothes harken back to a more Gilded Age and comparisons can be made from Downton to the Biltmore, an estate of the same era.

The Biltmore Estate doesn't have a big collection of clothing from the Vanderbilt family. They have a few great dresses and for some reason, a lot of shoes. These are displayed on a rotating basis at The Biltmore Legacy in Antler Hill Village on the estate.
The period costumes in the exhibition cover the period from 1912 through WWI and into the dawn of the Jazz Age in the early 1920s.
Non-pass holders can purchase tickets for a regular estate visit and there is no additional ticket required for the exhibition.