January 20, 2016
Myths About Bed and Breakfast Inns
Posted by: Robert Gilmore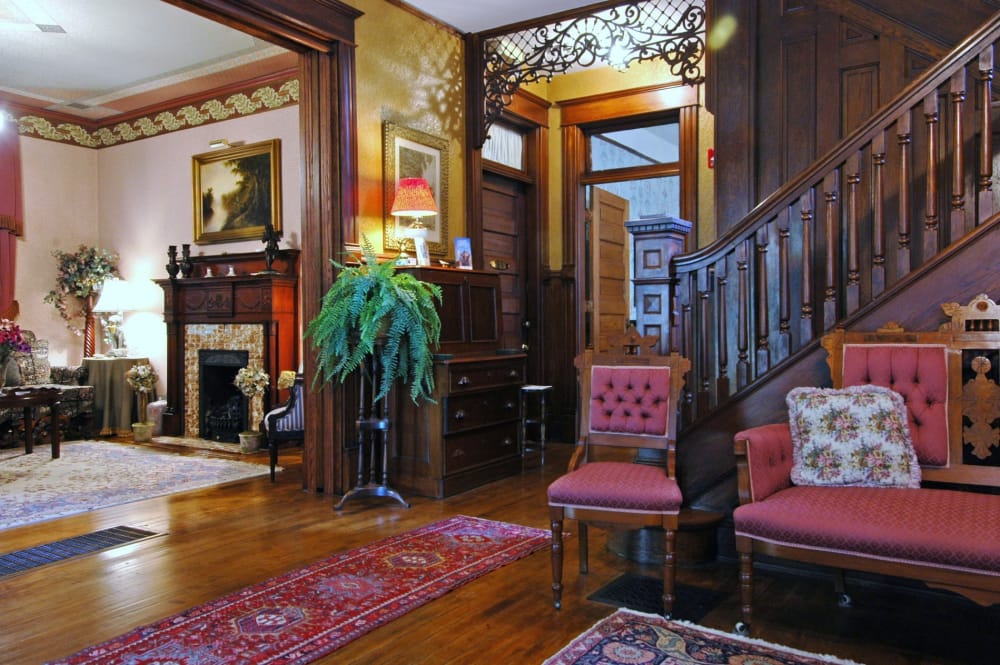 One of the best things about staying at B&Bs is that each one is unique. Almost all of today's B&B's have on thing in common: They're run by professional, competent innkeepers. Nonetheless, some outdated myths about bed and breakfasts persist. These myths have their roots in the days before most travelers even knew what a bed and breakfast was. Today, with rare exceptions, they are simply myths. As with hotels, there are good B&Bs and bad B&Bs. With a little research you should be able to find one that fits your preferences.Here are my picks for the top myths about bed and breakfasts.
There is no privacy
The vast majority of inns have plenty of privacy. Your room should be quiet and free from interruption and you won't be forced to interact with other guests. Innkeepers tend to be very concerned with their guests' privacy and do everything they can to respect it.
The innkeepers are never available
In most cases, the innkeepers live in the same building that guests are staying in, so they're never too far away. They're probably just trying to respect your privacy.
You'll sit with strangers at breakfast and have to make small talk.
it is true that sometimes breakfast is served at one or two large tables, so guests who don't know each other may sit together. This has never been a real problem. Most people don't try to force conversation when it becomes apparent that you'd rather enjoy a quiet meal.
B&Bs have a staff and a front desk clerk on duty 24/7.
In most cases the innkeeper / owner is the only person (or couple) working at the inn. Sometimes, they might have housekeeping assistance with room preparation in the morning, but by and large that person is handling everything. This means that you should arrive on time, or at least call if that's not going to be possible. Innkeepers often plan their day (including shopping for your breakfast foods) around guests' arrival times.
Innkeeping is just a hobby.
Most innkeepers couldn't make a living just by running their B&B, but that doesn't make it a hobby. It is a serious business with many facets.
Breakfast is simple to make, and innkeepers can just whip something up.
Most B&Bs plan breakfasts days or even weeks in advance, so you need to let them know ahead of time if you have any special dietary needs or restrictions. The innkeeper is often also the cook, the waiter and the dishwasher. The best breakfasts I've ever eaten have been at B&Bs, and that didn't happen by accident.
B&Bs are very expensive.
There are some expensive B&Bs, but there are also some very affordable ones. It depends on the inn's location, amenities, and other factors. But if you've avoided looking at B&Bs as an option because of the cost, B&Bs can be an amazing bargain.
Business travelers can't stay at B&Bs.
Many B&Bs have all the amenities important to business travelers, and many will offer a discount for an extended stay. This might have been true 10 or 15 years ago, and is still true to some extent – but many B&Bs now cater to corporate travelers.
Innkeepers are rich.
If they are, it's not because they're innkeepers. Although they might own beautiful homes which have been restored and immaculately decorated, most innkeepers don't even make all their income at the inn.
There will be strange rules and a curfew.
I've never stayed anywhere that had what I would call "strange" rules. And no B&B has ever had a curfew. Innkeepers will sometimes ask you to be quiet if you come back to the inn late, out of respect for other guests.