January 20, 2016
Fall Color Prediction
Posted by: Robert Gilmore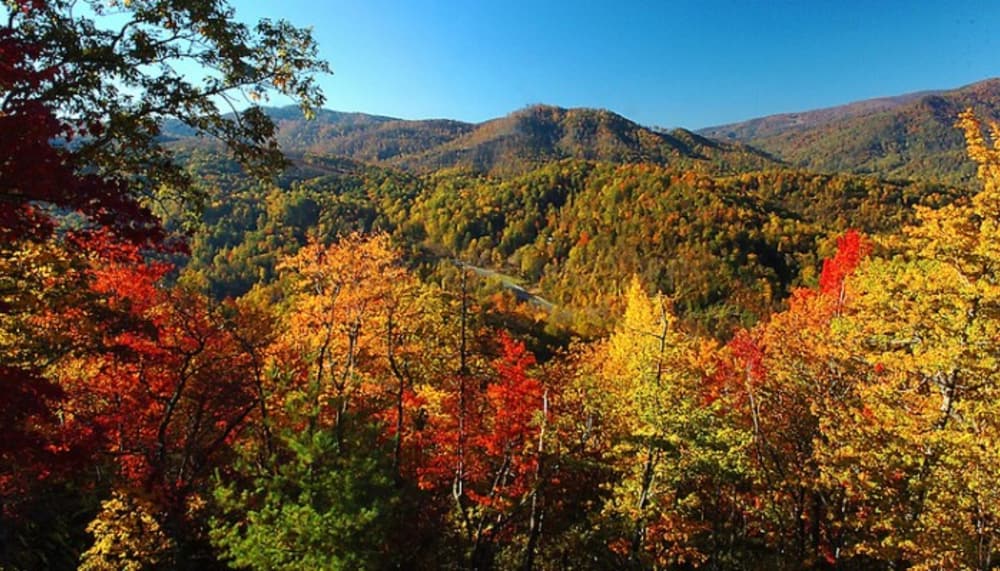 Visitors already want to know the predictions for leaf season this year…………
To prepare to answer this question, I went through the Asheville Citizen Times archives dating from 2000-13. I wanted to get a general feel for how the color change was predicted to be on a yearly basis.
Here are some quotes on what previous articles said about how the color would appear in a given year: "rains might put a damper on best colors, good but spotty color this year, leaf color below average, trees are stressed by drought-the outlook is not promising, good but spotty color on the horizon, expect a good fall leaf season, too much rain-poor color." There is a great quote from John Boyle, one of my favorite columnists. "…if we get hurricane remnants or just some windy days when the leaves are turning, that could leave us with thousands of tourists staring at a bunch of mortified, nekked hardwoods….."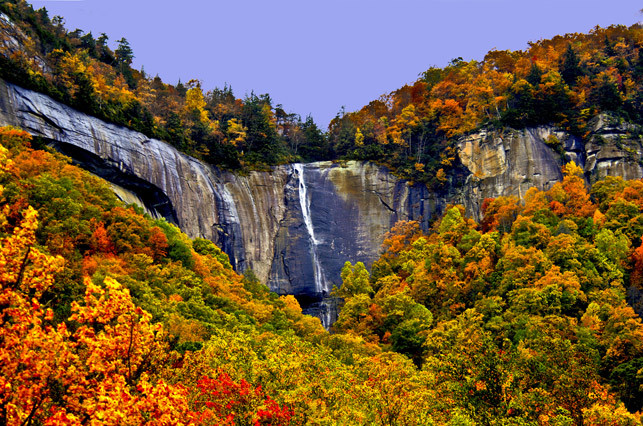 Generally speaking, most of the gurus of ecology and biology, give us a poor performance prediction.
Having lived my whole previous life time in Michigan and enjoyed great seasons of color there, I will make my color prediction for the mountains based on the experience of nine previous seasons here, with our eleventh year coming up…….Nature will put on a terrific show as she always does. I've never heard a guest say "Boy, this is lousy color this year." We have never been disappointed by the spectacular show around us.
Despite all the gloomy forecasts, during droughts, rains and winds, I have never seen a season in these mountains that was not stunning.
People always call and say, "when is the best time to be there?" My answer is usually, anytime from late September until often times the first part of November. There's always good leaf color somewhere. If we are not in full color in Asheville, a short ride up in the mountains to a higher elevation will provide all the color you could ever imagine.
So pick your time, it does not have to be the second weekend in October which some folks think is peak. Book early so you're not disappointed and you can get that room with a fire place. October is usually our busiest month. So call us or book on line so you do not miss out on enjoying one of the best shows nature has to offer.
Update 2014: The first color report of the season is in and true to form, the "experts" are saying that Western North Carolina likely is headed toward a less than spectacular fall leaf season unless weather conditions become considerably drier, that consistent rain which is good for the over-all health of trees is bad for leaf color. Well, the last week and a half has been dry with temps in the upper 80's which is unusual for this time of year, but should be good for the color!!!!