January 20, 2016
Celebrating 25 years as the Premier Bed and Breakfast in Asheville, North Carolina
Posted by: Robert Gilmore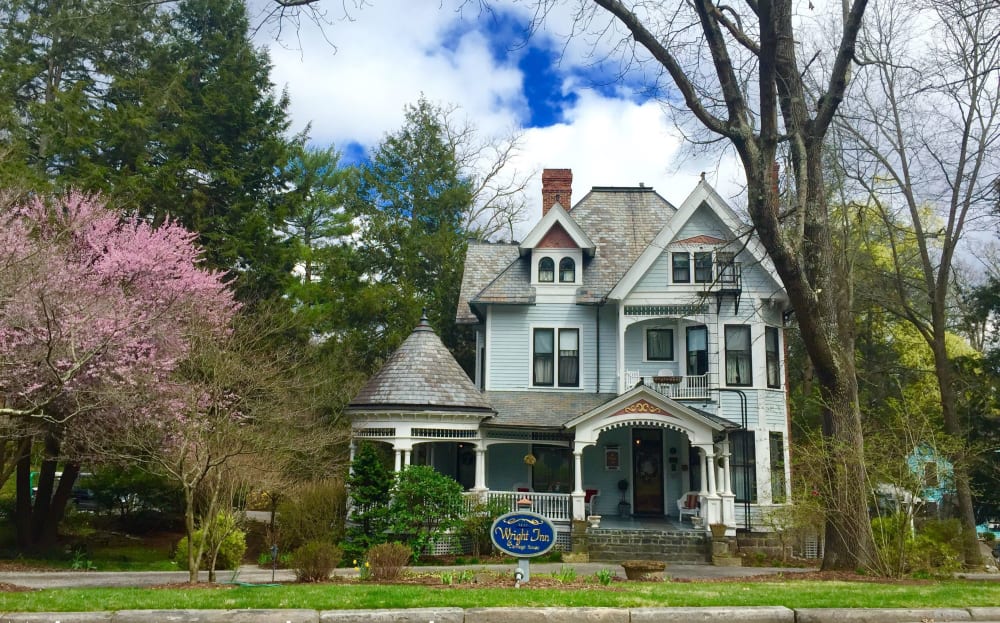 The 1899 Wright Inn and Carriage House celebrates 25 years as one of the finest bed and breakfasts in Asheville.
In 1899, Osella and Leva Wright moved into this beautiful home. Levinia (Leva) lived here until her death in 1946. After that time, the house became a boarding house and then the home of an elderly lady living here on her own.
In April 1989, the house opened as the Wright Inn and Carriage House after a complete renovation by the Siler Family under the direction of the Griffin architectural firm. It has been a bed and breakfast inn ever since. We are the 5th family of innkeepers who have welcomed guests to this home. In July of this year, we will have been here an amazing ten years.I often think of how lonely Mrs. Wright must have been alone in this house; and how she had to welcome genteel boarders to help her survive financially. During the period of its' life, the next owners, the Banks Family, ran a not-so-genteel boarding house. It was during this period of ownership that the house became known as "Faded Glory" . This area turned into a not so nice area of town.
As the Montford Historic Area began to spring back to life, so did the Wright House. With loving care it was restored to its former glory and stands ready to welcome you for its 25th anniversary year. It now stands as a majestic link to the past in a wonder, old neighborhood. I know Mrs. Wright would welcome the company.
Watch for some anniversary specials; and come and help us celebrate an amazing history here at the 1899 Wright Inn and Carriage House.