January 20, 2016
Asheville neighbors donate to our Bed and Breakfast Collection
Posted by: Robert Gilmore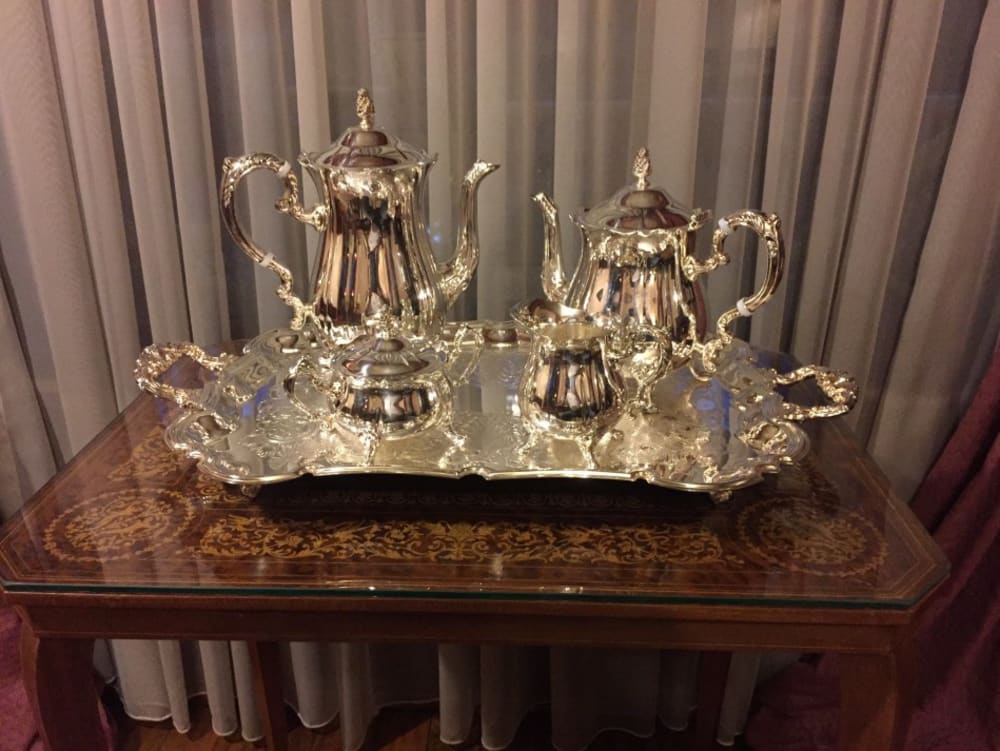 In late November, The 1899 Wright Inn and Carriage House was selected by the Asheville Citizen Times Newspaper as their Home of the Week. Inspired by this article, we received a phone call from Jan and Mitch Mitchell of Asheville.
Seems they had a beautiful silver coffee and tea service that no one in the family wanted to inherit. When they saw photos of the Inn in the newspaper, they thought this would be perfect surroundings for their family's treasure!!! Would we take it? Jan and Mitch came to the Inn with this beautiful gift which now sits in the formal parlor, looking perfectly at home.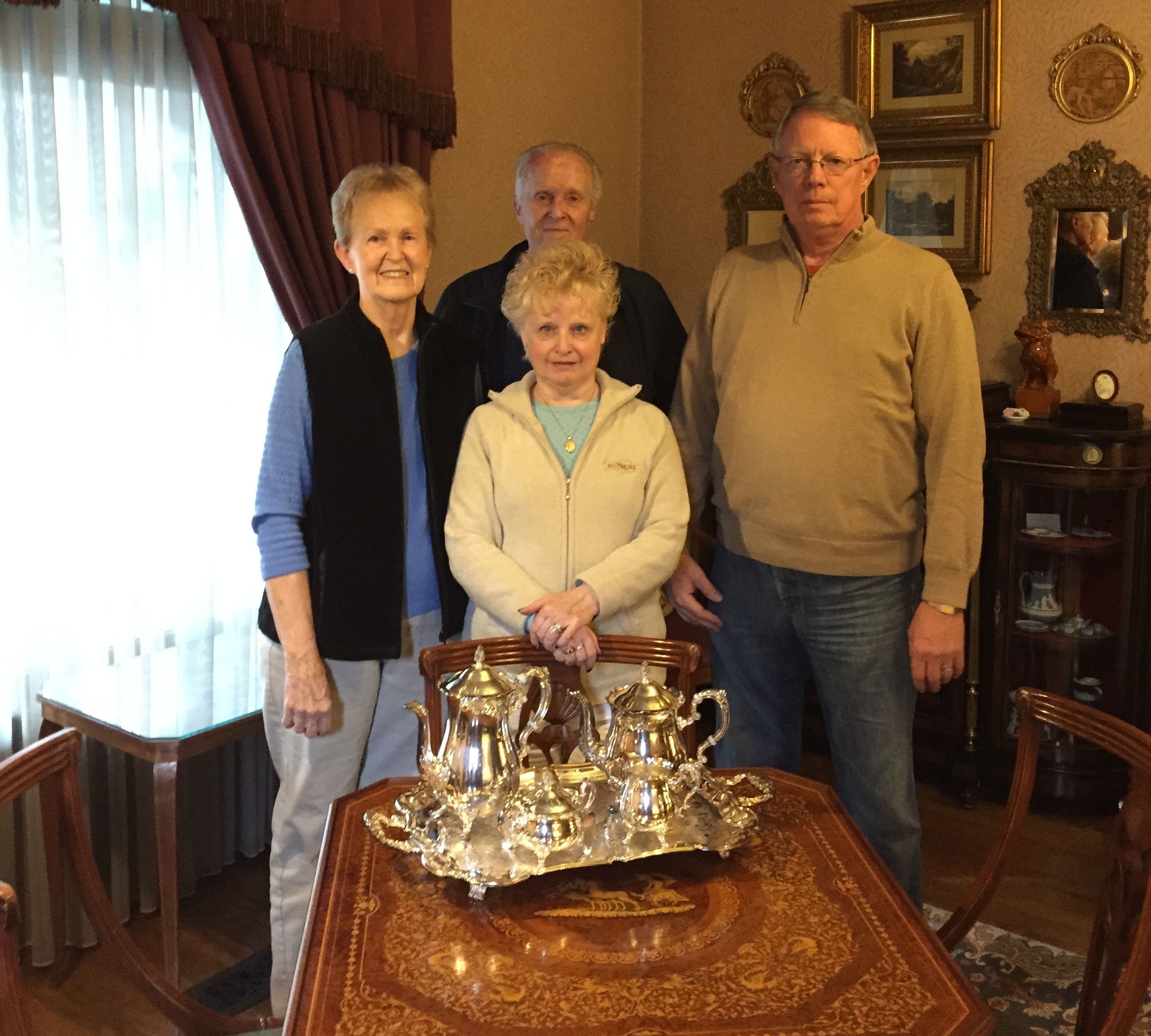 Over the years we have received a few gifts that guests wanted us to have to add to the homes décor but nothing quite as fantastic as this gift. The Mitchell's were very gracious and spent about a half hour touring the house and talking about how that silver service ended up here.
We enjoyed meeting them and thank them kindly for this beautiful gift. We told them that any time they or their daughters wished to visit the silver it was an open adoption and they were welcome to come by.
The silver has found a home and the Mitchell's are very happy about it and so are we!!!