Asheville NC's Premier Bed and Breakfast
Welcome to our Asheville Bed & Breakfast Inn
~The 1899 Wright Inn & Carriage House~
You will experience exceptional hospitality at our premier Asheville NC, Bed and Breakfast Inn, The 1899 Wright Inn and Carriage House.
Choose from 11 inviting rooms and suites.The 1899 Wright Inn and Carriage House also boasts CENTRAL AIR-CONDITIONING in All Rooms (no window units). All rooms and suites have a private bath. See rooms pages for full list of amenities.
The 1899 Wright Inn and Carriage House is located in the Montford Historic District which is only 8/10 mile (walk-able) to downtown Asheville, NC.
More About Us
While at the 1899 Wright Inn & Carriage House, please enjoy our home with its picturesque porches, comfortable parlors with fireplaces, and areas always available to you with complimentary beverages, ice, hot chocolate, and an assortment of fine teas, coffees, fresh fruit and sweets. Breakfast at our authentically restored 1899 Queen Anne Victorian Mansion is not simply nourishment for the body.
Amid the beautiful Victorian setting of the Inn, with the crystal, silver, china and in the company of interesting fellow travelers, it is nourishment for the soul. You will enjoy a full, hot, multiple course breakfast with a touch of Ashevilles' Southern hospitality. Our breakfast menu varies daily, but it always includes coffee and/or tea, juice, fruit course, breakfast breads, and a main course. Check-in anytime between 3 and 7 P.M. Later check-ins can be arranged with prior notice. Check out is before 11 A.M.
Breathe easy! Our bed and breakfast is a non-smoking property. We do have a smoking area on the property. The inn is also centrally air-conditioned therefore you will not swelter in your room or the community areas. Another major plus is that the ambiance of this beautiful, historical property is not dampened by multiple window units.
Explore Asheville, NC during any season. The 1899 Wright Inn Asheville bed and breakfast is open all year.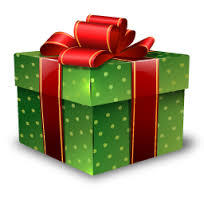 Gift Certificates

Looking for the perfect gift?

How about a stay at the 1899 Wright Inn and Carriage House Bed & Breakfast?
Learn More
Sign Up Today
Subscribe to our newsletter and be the first to learn about our seasonal promotions and special deals.
By clicking "Sign Up" I agree to the Terms of Service.
TripAdvisor Reviews
We strive to provide an exceptional level of service for every guest, and are proud to have a 96% (5-star) rating on TripAdvisor.
View Reviews